Profile
If I could be Queen for a Day...
Pretty, with a hint of menace. . .
Free Account
Created on 2016-07-19 21:58:32 (#2532860), last updated 2017-01-03 (37 weeks ago)
7,151 comments received, 0 comments posted
931 Journal Entries, 355 Tags, 0 Memories, 1 Icon

About
| | |
| --- | --- |
| Name: | tarahime |
| Birthdate: | Jun 4 |
| | |
| | |

Mini Bio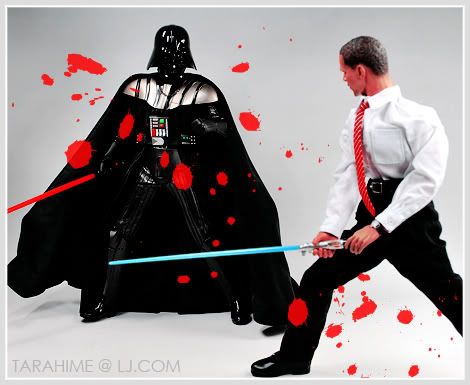 ♔ if I could be queen for a day
My name is Tara. There we go. I am a recent graduate from Southeastern Louisiana University who studied journalism and I wish to become a professional theatre/film critic. I currently live outside of New Orleans in an apartment with my three best friends. Feel free to add me if you'd like.

Starting in the summer I will become a graduate student and begin my studies in international media in London, England. I study English and play around with makeup. I like reading and will occasional write short stories of my own. I'm a caffeine junky, amateur photographer, theatre enthusiast and nerd extraordinaire. I work as a freelance writer, and I design websites for fun.



iam_the Orihime Inoue of LJ
[Kamui&Kotori

CLAMP'ships]
?DESSERTBLOGCREW?TIRA MISU??
‡ Perversion Blog Crew! My kink is » naked, bloody boys chained up in dungeons! ‡




Connect
80's glam rock
,
accents
,
acting
,
alternative fashions
,
anastasia romanov
,
andy warhol
,
angel sanctuary
,
anime
,
anti-heroes
,
archery
,
art
,
asia
,
astrology
, avatar: tlab,
battle royale
,
black and white photography
,
bleach
,
blogging
,
cats
, ceramic tea pots,
charlie chaplin
,
cinema
,
clamp
,
classic rock
,
code geass
,
corsets
, creating trends,
creative writing
,
crossword puzzles
,
death note
,
design
,
different cultures
,
drinking coffee
,
environmentalism
,
essential oils
,
europe
,
eyeliner
,
fantasy
,
fedoras
,
film
,
fine arts
,
foreign music
, funky accessories,
gadgets
,
getting mail
,
good music
,
gothic aristocrat
,
gothic literature
,
graphic design
,
greek mythology
,
having fun
,
horror films
,
i am gundam
,
incense
,
japan
,
japanese horror films
,
journalism
,
kaori yuki
,
literary analysis
,
london
,
lucid dreams
, m.a.c. eyeshadow,
manga
,
meditation
,
men with glasses
,
movie quotes
,
museums
,
mystery novels
,
nan goldin
,
new york city
,
nonfiction books
,
observing humans
,
old books
,
performing arts
,
phantom of the opera
,
photoshop
,
pirates
, poison rings,
pre-raphaelite art
,
quotes
,
reading
,
renaissance
,
revolutionary girl utena
,
romantic poets
,
scanlations
,
science fiction
,
shakespeare
,
sherlock holmes
,
shinjo mayu
,
silent film
,
skeleton keys
,
star wars
,
storms
,
swimming
,
tai chi
,
the 1920s
,
the beatles
, the ny times,
the slayers
,
theatre
,
travel
,
twisted fairy tales
,
vampires
,
video games
,
vinyl records
,
visual arts
,
web design
,
william blake
,
women's studies
,
world building
,
writing
,
zombie movies
tarahime

People
[View Entries]
beccastareyes
,
colorfilter
,
sylpheel

[livejournal.com]
akatokuro
,
alexielnet
,
allsunday
,
animefall
,
annalouise
,
anus
,
aoi-no-tsuki
,
aoi-senshi
,
archetypegirl
,
atlantian-magic
,
audiodrops
,
beckerbell
,
birthrightblack
,
bitofblue
,
bleedingsand
,
byagane319
,
cassiopaya
,
ceceleaflet
,
colibrigurl
,
corellianrogue
,
crazy-bookworm
,
crimsonbeyond
,
crystaldawn
,
devilspact
,
dqbunny
,
dragoncuisine
,
dragonrants
,
eajou
,
ecatalina
,
ewanism
,
exhero
,
eye-of-aquarius
,
faeriecross
,
fangirl-writer
,
filia-ul-copt
,
firemarble
,
firstmidnight
,
foxy-baby05
,
frau-eva
,
gateandgarden
,
gazelle
,
get-medieval
,
good-odds
,
gravitykills
,
green-aurora
,
hasu
,
ice-sea
,
ichiban-victory
,
iharthdarth
,
imoen16
,
impassionable
,
inu-yukai
,
invoking-urania
,
ironychan
,
jchaos
,
jubilli
,
juliagraywords
,
kaitei
,
keddheartsu
,
keikain
,
kimi-the-great
,
kuchenhexe
,
kurama
,
lastseptember
,
linachu
,
lnitefall
,
lol-comics
,
meliachu
,
mermaiden
,
meryals
,
mesmerisz
,
miaco02
,
mirisa-ardruna
,
missdeep
,
moon-muse
,
nimry
,
nomoreprinces
,
nourelein
,
overshine
,
paynesgrey
,
peeperoonie
,
ph12
,
pirateusagi
,
pisutoru
,
plotbunnyattack
,
princessxia
,
psychobunnies
,
quirkysmuse
,
rainbow-nucleus
,
rem-chan
,
rewritten
,
runeliu
,
ryanilithia
,
saiita
,
selfy
,
shilfiel
,
shinji-bakura
,
shorelle
,
skyrend
,
sleepdebtfairy
,
staff-of-truth
,
stagnated
,
starswing
,
stolen-pearls
,
superman-dead
,
sylphiel-lahda
,
tacchon
,
tarahime
,
tears-of-mine
,
tomomichi
,
transcending
,
tsubakorou
,
tuolumne
,
twelve
,
typecast
,
uke-sheep
,
uoupdates
,
urufudo
,
val-garv
,
violet-mazoku
,
whiteplums
,
winter-ruins
,
xia-hime
,
yachiru
,
yashat
,
yashira
,
yuuo
,
zelsblueballs

Communities
[View entries]

Feeds
[View Entries]

Subscriptions (0)

Linking
To link to this user, copy this code:
On Dreamwidth:
Elsewhere: