tarahime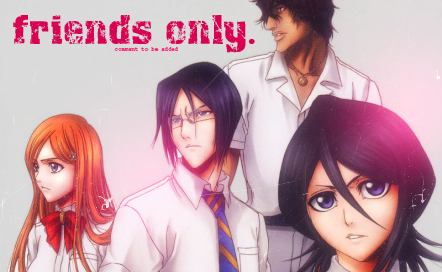 FO Banner made by

alldisappear. Plz no take.
I tend to add people if...
• We're friends in real life. Be it from work, school, or clubs.
• I knew you before Livejournal (meaning over three years, and I most likely send you a Christmas card).
• We talk on AIM frequently or on a casual basis.
• I roleplay with you.
• We share common livejournal friends.
• You write fanfiction or draw fanart that I enjoy (and do not have a dedicated journal for such).
• I consider you a source for information (news, fandom, etc.)
• We share many common fandom interests and I'd like to get to know you better.
• I want to read your posts.